I've been working on new ideas and trying to make myself do at least one or several pieces a week that I can mass produce for you. Well not mass produce but you know make more than one and in sizes you ladies want.
Anyhow, I made enamel bee buttons and lapel pins a while ago and have been sitting on them trying to figure out a cute shape to use them on. Today I made this little blouse.
I think I love it.
Photographed over a little bee suit I made for a photo shoot.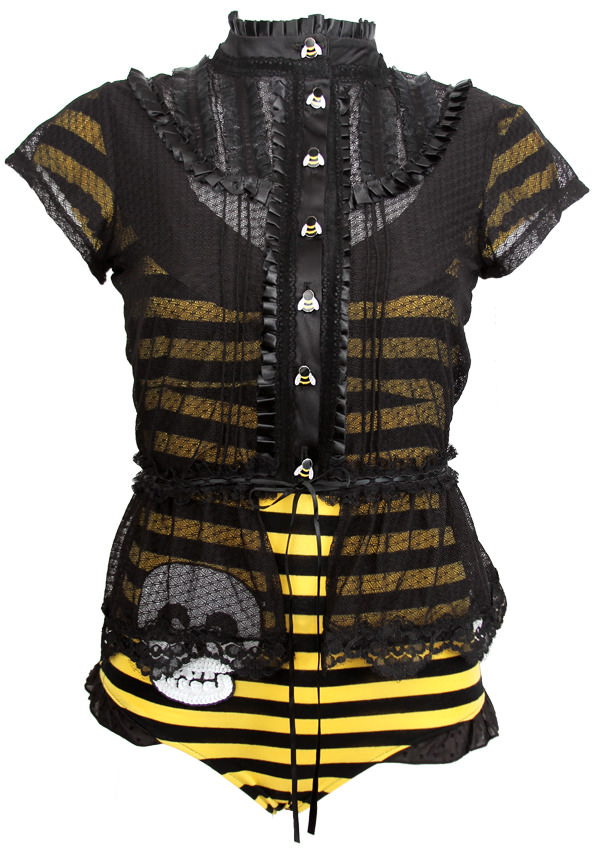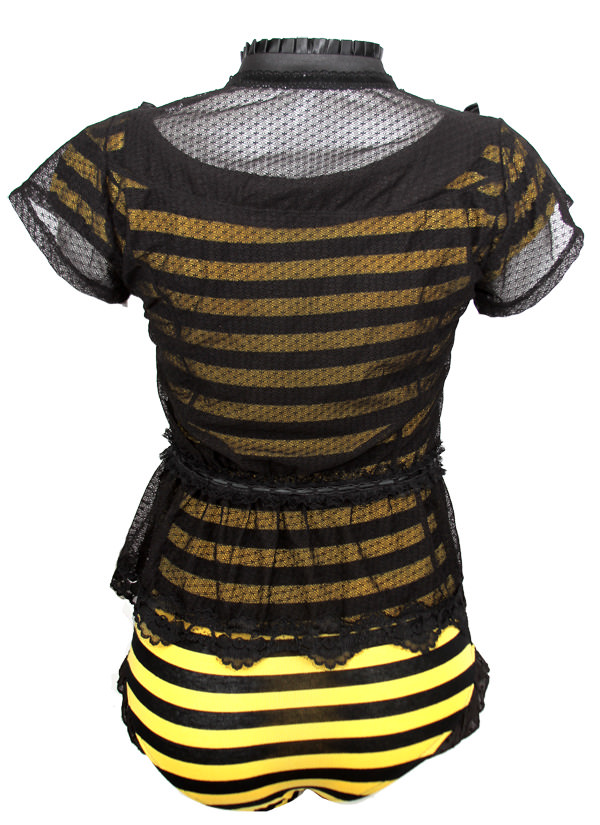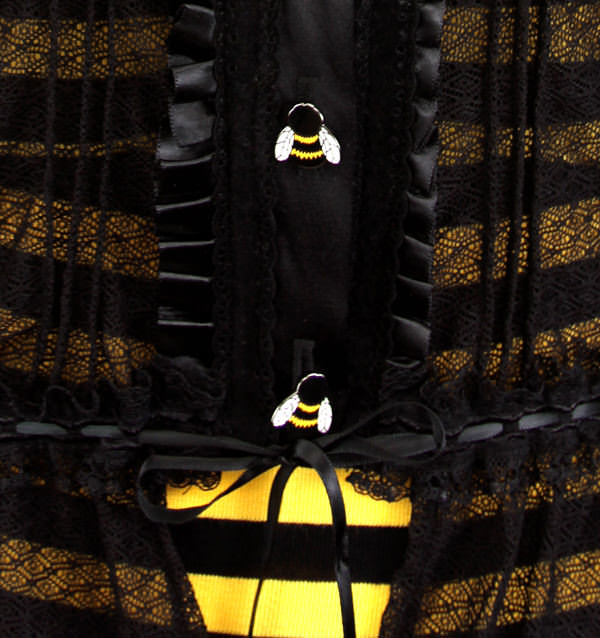 Also In celebration of Valentines day and my Love of Sailor the lady dog, I made her a bat costume. 
My lovely Valentines  Please Take 20% off anything in my online store or in my retail store through Friday with code lovebug as well in celebration of a holiday where there is candy and lots of pink and red hearts.
Should I start making little funny dog collars? I think I might want to.